Actualités > WEBINAR "STRENGTHENING REGIONAL SAFETY STANDARDS AND QUALITY ASSURANCE OF AQUACULTURE PRODUCTS" ON THE 27TH OF APRIL 2021
WEBINAR "STRENGTHENING REGIONAL SAFETY STANDARDS AND QUALITY ASSURANCE OF AQUACULTURE PRODUCTS" ON THE 27TH OF APRIL 2021
As part of the French Development Agency (AFD) funded project also implemented by COFREPECHE on technical assistance for the Implementation of the IORA (Indian Ocean Rim Association) Action Plan on Fisheries, Aquaculture and the Marine Environment, one of the specific objectives of this project is "to promote and implement open market access to fish trade, including aquaculture". In the context of this objective, the activity "Strengthening regional safety standards and quality assurance of aquaculture products in the IORA region" is planned as a response towards the IORA Action plan.  This webinar forms part of that activity and has been taking place on the 27th of April.
The webinar was be organized by the IORA Secretariat with the technical assistance of COFREPECHE. It was introduced by the IORA Secretariat and the IORA Core Group on Fisheries Management (CGFM).
The growth of aquaculture has led to significant changes in how its products are perceived and marketed. In becoming an important contributor to the markets for seafood in the IORA region, aquaculture is increasingly subject to safety mechanisms and controls. The webinar will provide information on various aspects regarding seafood safety and quality assurance, as well as provide an overview on the international standards and requirements and international certifications. It will also present some of the challenges facing this industry and it will provide an opportunity to interact on the regional situation.
The specific objectives of the webinar were:
To present a survey on seafood safety and quality assurance aspects. A quick review of international standards and requirements (WTO, OIE, EU/US/niches markets) and international certifications; as the control mechanisms required;
To address some of the main bottlenecks faced by the producers and governments- infrastructure development including laboratories, Competent Authorities capacity building, training of actors/role players -, applying international standards and complying with the legislation and requirements of importing countries. A SWOT analysis to be provided for country food safety and Quality Assurance (QA) standards and their implementation;
To present specific countries organizations to comply with local and export food safety control. Including modeling of legislation and regulation done and national framework for control and enforcement; the example of Kenya and India were selected, corresponding to a nascent and a dynamic aquaculture industry situations withing the IORA;
To interact with participants on the regional situation for safety standards and quality assurance for aquaculture products. To list the expectations and components to be developed further in a subject as food safety.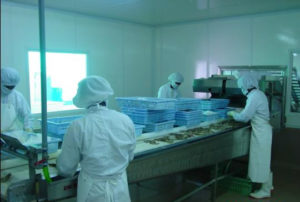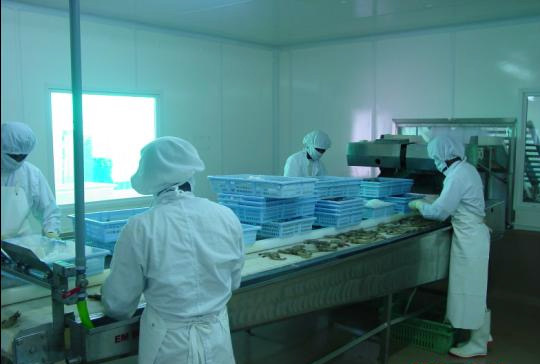 Photo credit: Pierre Philippe Blanc