Our
expertise
An established expertise
COFREPECHE's expertise has already been mobilized on all continents and in more than 70 countries around the world. Many international organizations and governments have trusted us for more than 35 years, a renewed confidence over the years that has allowed the exceptionality of our longevity. Our partners in the private and public sectors include, among others, research centers such as the IFREMER (Institut Français de Reherche pour l'Exploitation de la Mer) or the IRD (Institut de Recherche pour le Développement ), Non-Governmental Organizations, Regional Fisheries Management Organizations, donors active in the fields of development and cooperation and organizations representing key players in the fisheries and aquaculture sector.
COFREPECHE's work ranges from sector studies to complex technical assistance programs. The strength of COFREPECHE is also based on its unique human capital. In addition to its qualified and experienced permanent team, COFREPECHE has an extensive and multidisciplinary network of experts with international experience and specialized qualifications. Since its creation, COFREPECHE has collaborated with hundreds of internationally recognized experts whose expertise supported us to successfully fulfill our commitments and reach our objectives.
COFREPECHE has numerous references covering all aspects of the coastal, artisanal or industrial, maritime or continental fishing sector, from the evaluation to the sustainable management of the fishery resources, the reinforcement of the capacities to the improvement of the systems of Monitoring, Control and Surveillance to fight illegal fishing activities,  from the development of port infrastructure to the marketing and processing of fishing products. COFREPECHE has thus become a privileged interlocutor of development cooperation organizations and governments in emerging and developing countries.
Areas of expertise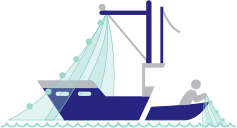 Fisheries
Sustainable management of fisheries resources
Feasibility study
Information and communication
Fisheries Information System (FIS)
Technical assistance and formation
Fisheries Monitoring, Control and Surveillance (MCS -VMS)
Transformation
Marketing of fishery products
Artisanal and coastal fishing
Market and socio-economic studies
Audit and evaluation of fisheries supply chains and fisheries projects
Seafood safety compliance and good hygiene practices
Alignment with EU legislation
Quality control, value added development and labelling
Upgrade and development of fishing ports/harbors, landing sites and industrial zones
Policy, institutional and legal aspects
Local governance strengthening
Fisheries Management & Development Plans
Financial management

Aquaculture
Marine and continental Aquaculture
Feasibility study
Management of production sites
Marketing of aquaculture products
Socio-economic and market studies
Setting sanitary standards
Quality control, valuation and labeling
Financial engineering
Pisciculture
Provision of sanitary standards and good hygiene practices
Small business support, management and development
Improvement of production capacities
Aquaculture intensification
Improved marketing of farmed fish
Support to the piscicultural profession
Setting to european standards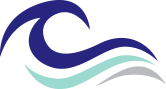 Marine environment
Environmental impact assessment
Management of Marine Protected Areas (MPAs)
Energy saving and reduction of greenhouse gas
Management measures and compensations for responsible fisheries
Adapting fishing fleet capacities
Meetings, workshops, study visit and seminar organization
Communication, awareness raising and training