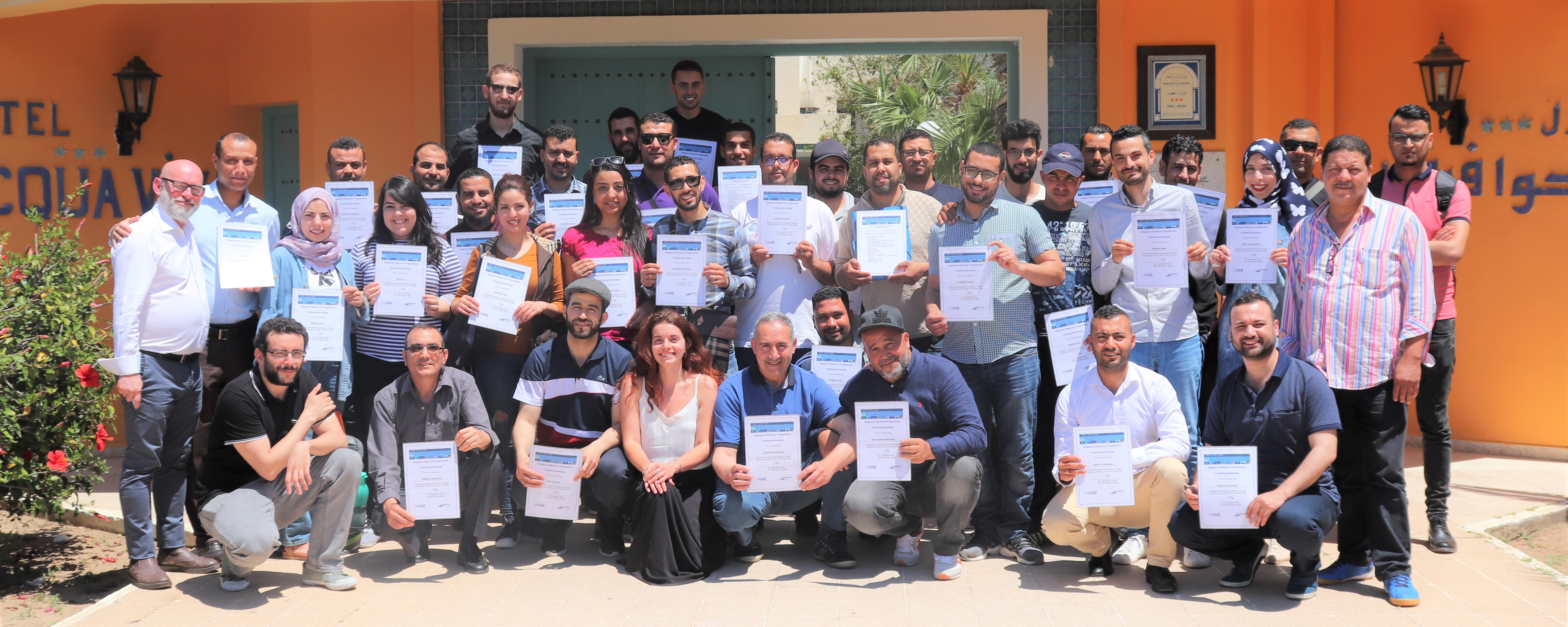 ROP-BFT PROGRAMME
This year, the bluefin tuna fishing season began on May 26, 2018 until June 24, for a one-month fishing season. The ROP-BFT team of COFREPECHE set up two training sessions, in Naples and Tunis in May 2018, thus allowing the reception and training of more than 100 observers. This pool of observers allows the coverage of 100% of tuna seiners propertied ICCAT quota and license, as well as the activities of fattening farm involved in the exploitation of bluefin tuna during the 2018/2019 season.
Because of the time constraints of the fishing season, COFREPECHE is responsible for the deployment of all trained observers within 96 hours of receipt of the official ICCAT request. This year, COFREPECHE was responsible for the deployment and coordination of 81 observers of the 154 tuna seiners active during this fishing season (the remaining vessels being covered by the MRAG). COFREPECHE ensured the coverage of the ships from 5 different flags:
Italian (15 ships)
Algerian (14 ships)
Tunisian (37 ships)
Libyan (14 ships)
Moroccan (1 ship)
During this campaign, over 2200 embedded days were accumulated by the COFREPECHE observer team during which 143 sets were observed and 82 videos were viewed.
All this monitoring helps to evaluate the effectiveness of the observer program in relation to its objectives, by providing recommendations and by set up a mechanism for reassessment and continuous improvement for ICCAT in order to optimize fisheries compliance.