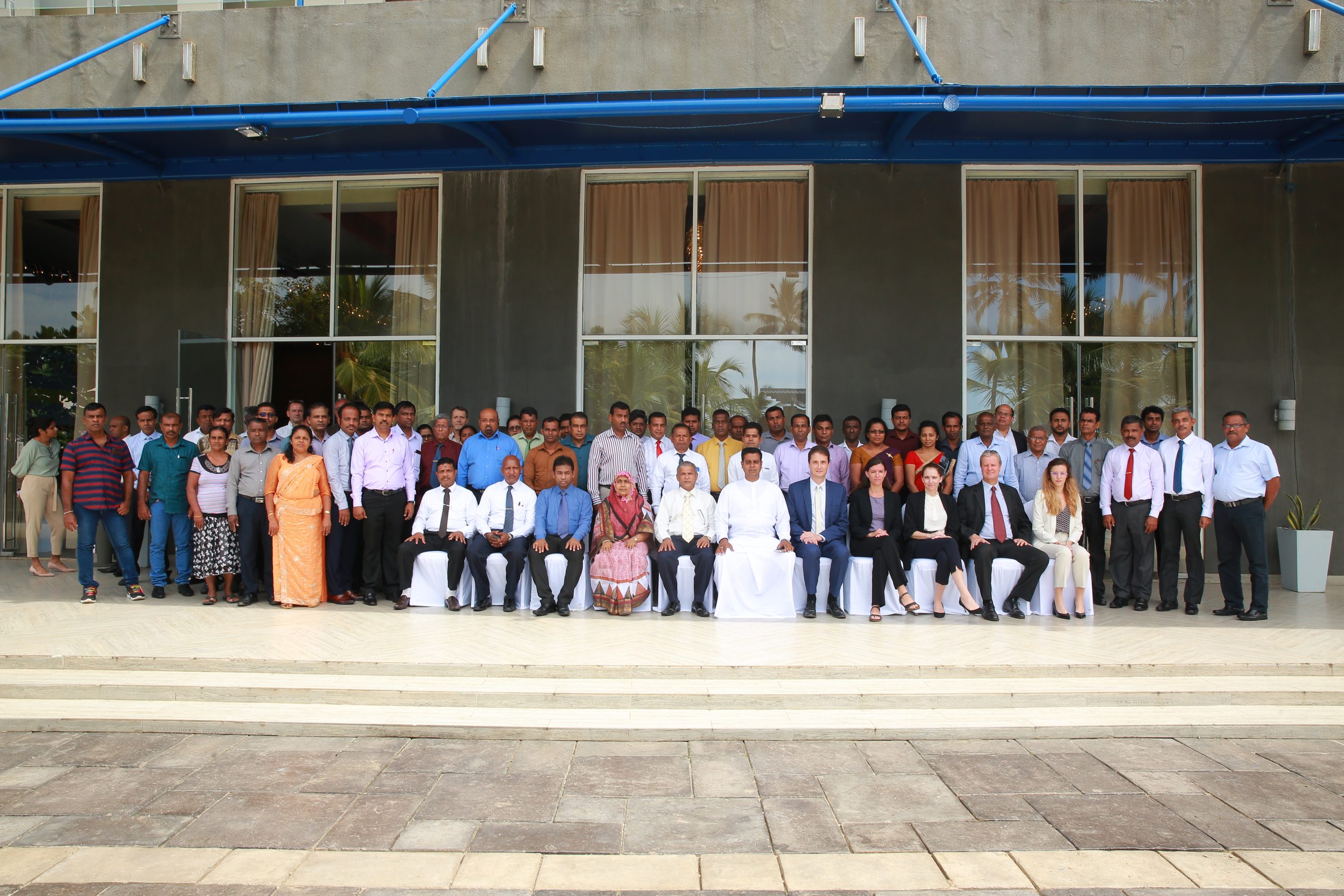 Actualités > TECHNICAL FEASABILITY STUDY OF AFD'S SUPPORT TO THE SRI LAKAN FISHERY SECTOR: FINAL WORKSHOP
TECHNICAL FEASABILITY STUDY OF AFD'S SUPPORT TO THE SRI LAKAN FISHERY SECTOR: FINAL WORKSHOP
COFREPECHE presented the results of the Technical Feasibility Study of AFD's support to the Sri Lankan Fishery Sector during a two-day workshop which took place in Galle on 2nd and 3rd December 2019. The objectives of the workshop organized by COFREPECHE were the following:
• To present the results of the activities undertaken for each Task by COFREPECHE and RHDHV in the context of the Feasibility Study;
• To get the feedback of the stakeholders on the results and findings of the Feasibility Study.
COFREPECHE in collaboration with RHDHV implemented a 12-month Feasibility Study focusing on four fishing harbours which was subdivided into the following tasks 1 to 5:
• Task 1 – Technical audit of the existing harbours infrastructures;
• Task 2 – Fishing harbours facilities design;
• Task 3 – Fishing harbours management;
• Task 4 – NARA tasks, capacities, process and equipment;
• Task 5 – Access to credit for small and medium fishing sector enterprises.
Those four (4) fishing harbours are Beruwala, Galle, Puranawella, and Kudawella, located in the South/Southwest coast of the country.
The overall objective of the project covered by this Feasibility Study is to increase export earnings from the fishing sector, by rehabilitating fishing ports, addressing environmental and health problems, guaranteeing jobs and increasing the revenues of small operators, focusing on product quality and improving the management of fisheries resources and the marine environment.