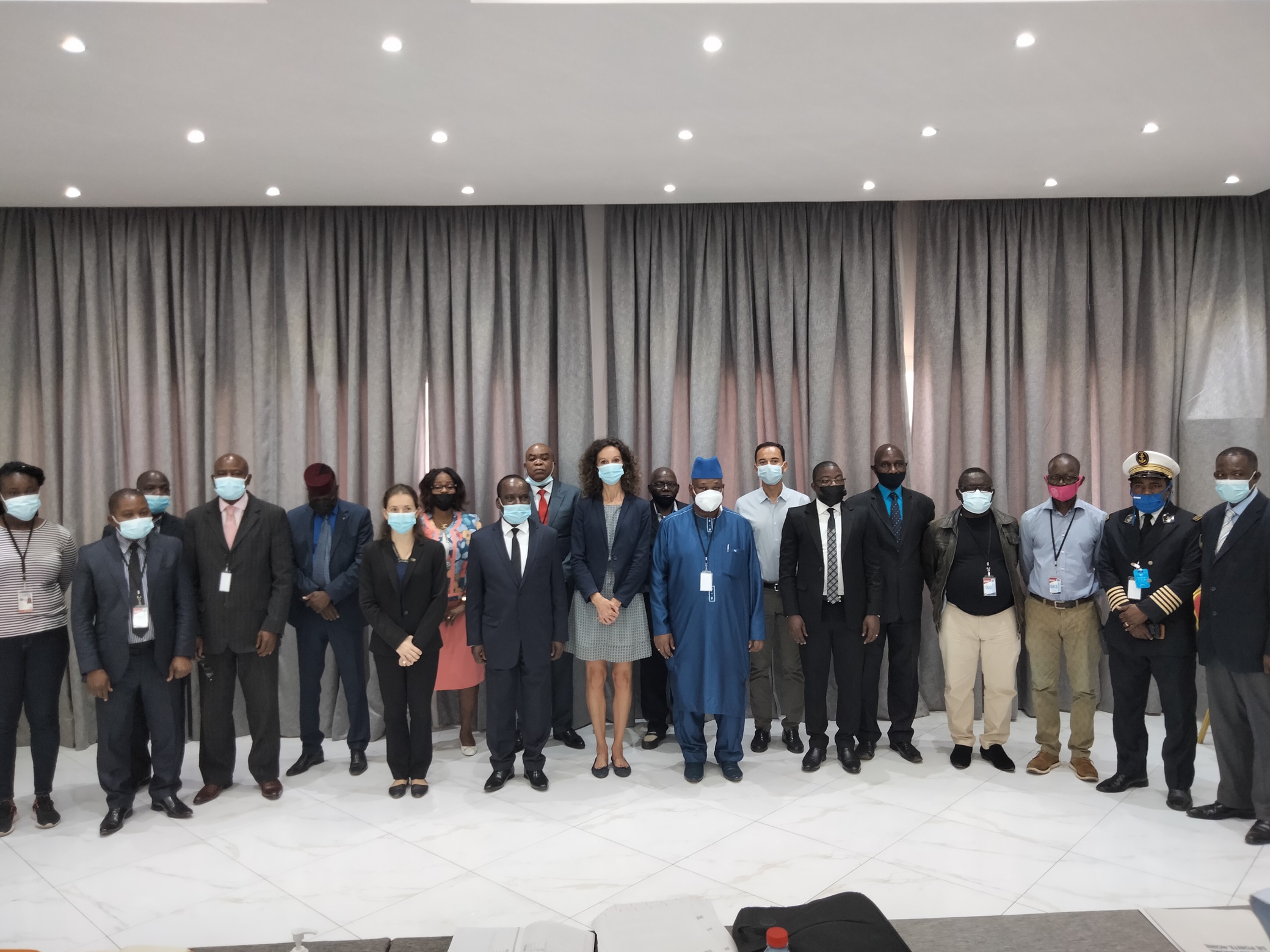 Actualités > FIRST STEERING COMMITTE OF THE PROJECT TO IMPROVE THE CONDITIONS FOR THE EXERCISE OF MARITIME FISHERIES AND THE SUSTAINABILITY OF ITS MANAGEMENT IN REPUBLIC OF CONGO
FIRST STEERING COMMITTE OF THE PROJECT TO IMPROVE THE CONDITIONS FOR THE EXERCISE OF MARITIME FISHERIES AND THE SUSTAINABILITY OF ITS MANAGEMENT IN REPUBLIC OF CONGO
Tuesday, March 9th 2021, was held the first session of the Steering Committee of the project to improve the conditions for the exercise of maritime fisheries and the sustainability of its management in Republic of Congo, a 42-month project co-financed by AFD and the EU. COFREPECHE in a consortium with AGT and INROS LACKNER, provides the technical assistance of this project. The main purpose of this first COPIL was to present the project (objectives, results, implementation methods, etc.), the first project implementation report and the first achievements for each project component, but also to present and validate the Annual and Budgetary Work Plan for 2021, as well as the Global Procurement Plan.
The general objective of the project is to establish sustainable fisheries management methods in Republic of Congo. Its specific objectives are as follows:
Improve the future industrial fishing port management;
Provide artisanal fishing concentrated on the Songolo site with the means for its integration into the national economy;
Effectively and efficiently perform the basic functions in terms of monitoring, control and surveillance of the national fleet;
Monitor developments in fisheries through the collection and analysis of scientific data in order to be able to monitor the state of fisheries and ensure their sustainability.